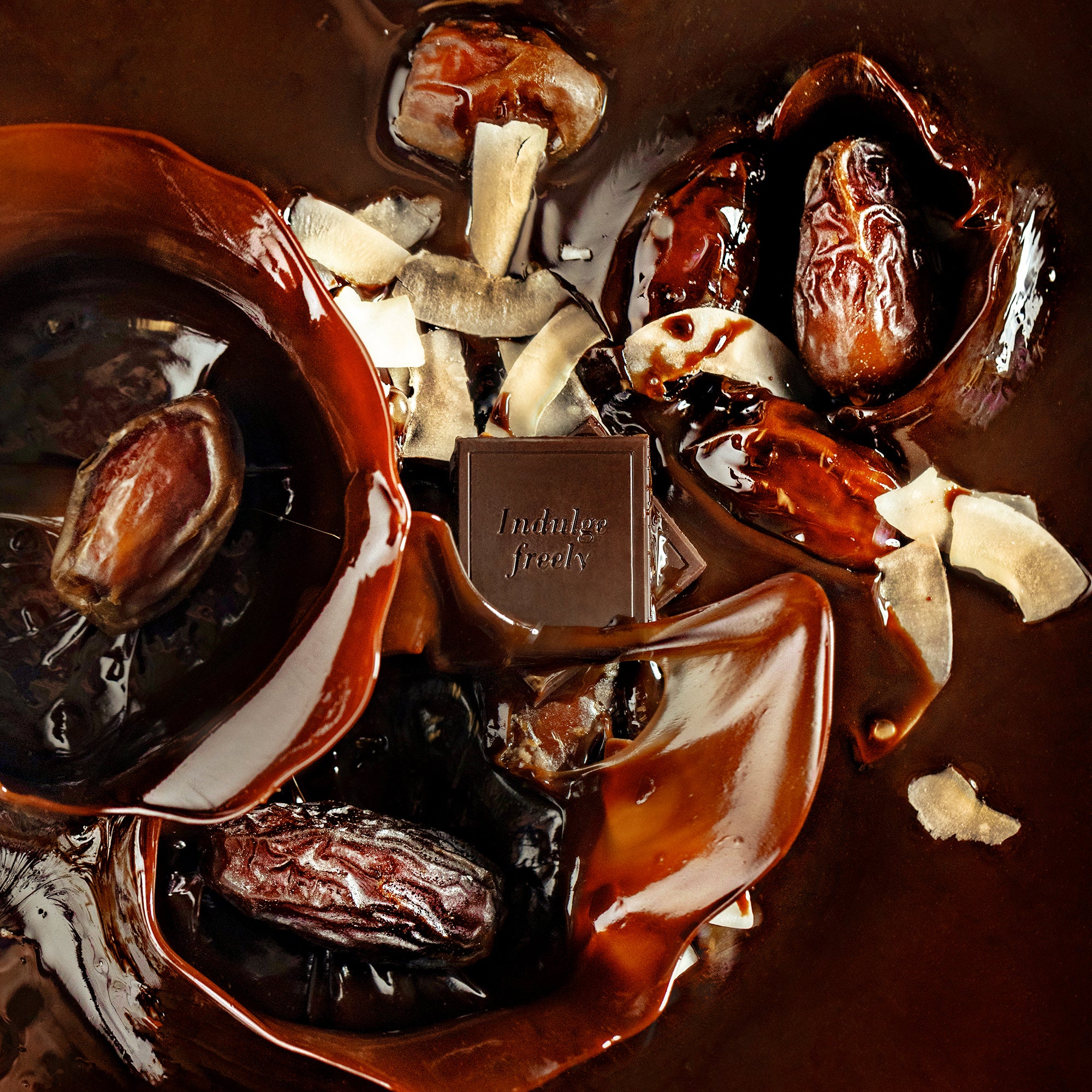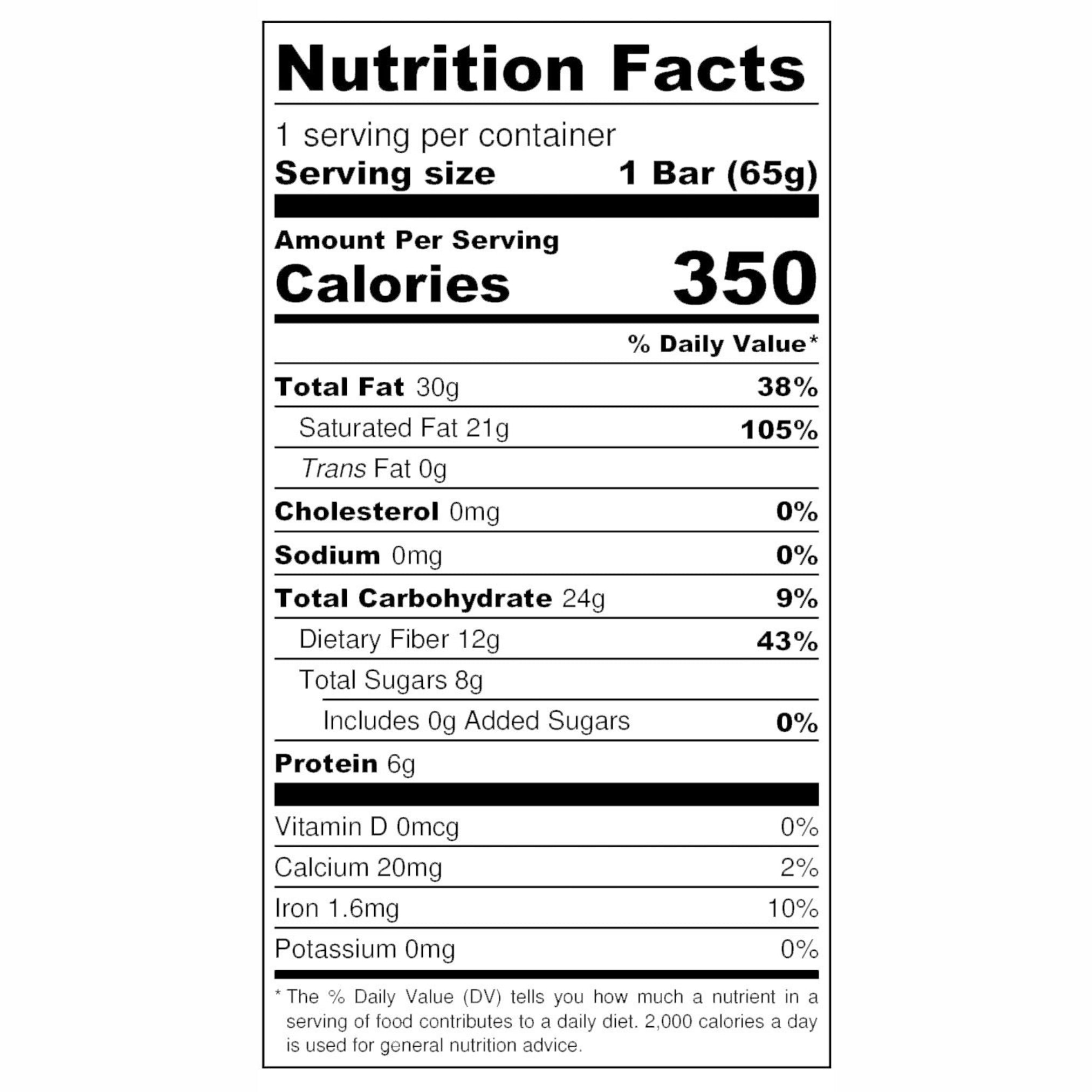 Toasted Coconut Flakes
---
ORDER 5+ BARS & GET 10% OFF
Tropical crunchy chocolate, yes please! Savor the perfect fusion of deep chocolate notes, velvety sweetness from dates, and caramelized tropical crunch from the toasted coconut. Enjoy this exotic experience that will transport your taste buds to a sun-kissed paradise of chocolate.

Ingredients: Organic Cacao Beans, Organic Coconut Flakes, Organic Dates, Organic Cacao Butter


Note: It's Summer Time! That means lots of great sunshine and also much higher temperatures. To preserve the quality of your bars, please note that we ship orders Monday through Thursday to avoid potential weekend delays.
Organic Cacao, Organic Coconut Flakes, Organic Dates, Organic Cacao Butter.
BUNDLE & SAVE!
ORDER 5+ BARS & RECEIVE 10% OFF
View all

This product is rated 5.0 of 5.0 stars.
It has received 8 reviews.
Best ever
I found this chocolate bars in instagram
They have all that I can ask
High quality organic cacao beans , sweetened with dates, vegan , no sugar added and they are ethnically sourced , direct trade I love the favors , rich and melted in mouth chocolate The package is also beautiful defined. They have a great customer service department. I was doing my second order and having some challenges. Once I requested help they answered by the minute and find a solution above and beyond my expectations. Thank you Daniella
Excellent flavor profile
Delish combo of flavors and just the right amount of sweetness!
Yumalicious!
Love these healthy chocolate bars! No shame, no guilt for eating these! Just the right sweetness and smooth melting point! The company is great to work with. They got my order wrong, and corrected it immedoately and made it good! I'm gonna be ordering regularly! Yumalicious!
Decadent
Creamy, mildly sweet and yet a little crunchy! Love this one!
Delicious and Healthy
Simply Delicious and Healthy
What makes The Conscious Bar healthier than other chocolate?

We consciously created bean-to-bar chocolate using two superfoods – Organic Cacao & Organic Dates. We intentionally wanted to use a sweetener that is rich both in taste and nutrients to create a memorable, and guilt free experience.
What does Indulge Freely mean exactly?

If you've had one of our bars, you've noticed the words "indulge freely" printed into each chocolate square. We believe that these two words embody the essence of why The Conscious Bar was created to begin with. We wanted to create a delicious guilt free chocolate bar that would stand the tests of flavor, ethics & environmental responsibility. Rest assured that you can indeed indulge freely when biting into one of our bars.
What are the Health Benefits of Dark Chocolate?

We use premium organic ingredients in all the bars to bring forth rich, unmatched flavor. All The Conscious Bars have a minimum of 75% cacao solids. In many studies, the consumption of dark chocolate has been shown to lower blood pressure. Dark chocolate is rich in antioxidants (specifically cocoa polyphenols), which can help to combat free radicals - destructive molecules that are implicated in heart disease and other ailments.
Why do we use organic dates to sweeten our bars?

We decided to sweeten our chocolate bars with organic dates not only because of it's rich and delicious flavor, but also because of its magnificent nutritional value. Dates are stacked with fiber, antioxidants and minerals. Other benefits shown in studies claim that dates can contribute towards helping reduce inflammation, act as an energy booster & promote heart and brain health.